Please visit our business partners.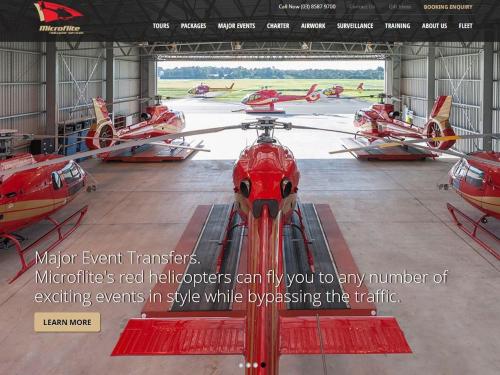 Microflite Helicopter Services
Microflite Helicopter Services is a proudly Victorian based, family owned Helicopter Company servicing growing Tourism, Parapublic, Major Event and Film requirements throughout the state. We own and operate Victoria' largest fleet of modern single and twin engine turbine helicopters providing fast, convenient and luxurious transfers to many major events and tourist destinations throughout Victoria. In Melbourne our famous red helicopters are a familiar sight on Southbank operating from our exclusive Melbourne City Helipad. We take pride in offering our passengers beautifully presented and immaculately maintained aircraft to ensure the highest levels of safety and comfort.
In addition to our tourism and air charter services, our diverse fleet of company owned aircraft also support multiple Government agencies.
We are also proud to operate two Department of Environment and Primary Industries Firebirds and Surveillance helicopters and the two Life Saving Victoria Westpac Rescue Helicopters. These aircraft are on call to service the thousands of Victorians who live in bushfire prone areas or frequent the states beaches and waterways every year.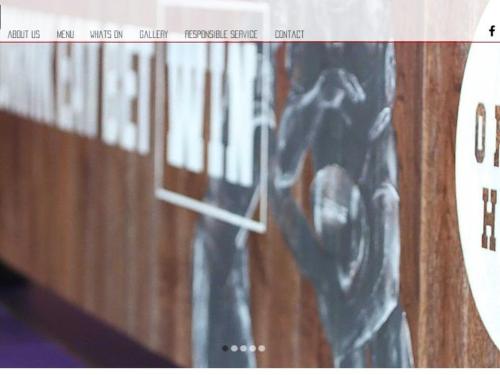 The Newmarket Tavern has satisfied local appetites since the 1920's with fantastic value cuisine and a great selection of beverages, all served in a friendly, relaxed and welcoming atmosphere.
The Newmarket Tavern prides itself on offering something for everyone with TAB & Public Bar, Bottle Shop and the newest addition to the venue: The International Sports Bar.
An immersive sporting entertainment experience awaits in the International Sports Bar, with FOX SPORTS, ESPN and MAIN EVENT being broadcast on our massive 140 inch HD Hero Screen. 65 inch HD supporting screens located throughout the venue make The Newmarket Tavern the place to watch all the biggest sporting events playing LIVE from around the world.
With TAB and Sports Betting facilities available until 3am every day of the week, you can watch the game while having a punt on the EBT or Keno facilities and collect your winning all day, every day.
So whether you're an avid sports fan coming to cheer your favourite team or just stopping by to experience some new and exciting cuisine, we promise that our delicious menu, intentional beverage selection and abundance of betting facilities will provide you with an experience you won't forget!
Our GOAL is simple: Plenty of local and international sports, great food and beverage at the right price, and most importantly, happy and friendly staff.